K Spa
---
Welcome and Relax! 
If you're looking for pure indulgence and total relaxation…
K Spa is a holistic haven where mind, body and spirit converge to create an unforgettable and deeply pleasurable moment in time.
Our team of experienced and highly qualified therapists will compose a tailored treatment package designed specifically to your needs, offering expert advice on your individual requirements.
Please note that the spa facilities are for adults only (over 18).
K Spa Opening Times:
Monday – Friday                                        06.30 – 22.00 (last entry 21.30)
Saturday & Sunday                                    08.00 – 21.00 (last entry 20.30)
Bank Holidays                                           08.00 – 20.00 (last entry 19.30)
Hotel guests fees:
Hotel guests can enjoy the Chill Area for just £20 per person. Book any 50-minute holistic spa treatment per person and receive complimentary spa access.
Early Risers and Night Owls – From Mon – Fri Hotel guests can access the Spa for just £10 between either 7am-9am or 8pm-10pm.
Non resident's fees:
You can enjoy our Chill Area for £50 Mon – Sun. Alternatively, book two hours of holistic treatment per person and get the gym and chill area for free or with any 1-hour holistic treatment there is a charge of £25 per person to use the facilities. 
A Spa day, including use of Chill Area, gym and light lunch, can be booked for £65 per person.
Your Journey Begins...
Welcome to an oasis of calm in the World's most vibrant City, where steamy cabins and icy rooms await. Named 'Best UK luxury Hotel Spa' at the World Spa Awards, our highly skilled therapists will ensure a truly memorable holistic experience.
Whether you wish to alleviate stress, rebalance or re-energize, each journey at K Spa offers an escape to total well-being. A complete K Spa journey incorporates our heat and ice ethos, and is made up of the following:
The Scandinavian Sauna and Steam room will help purify the skin, while the aroma scented Sanarium with its gentle heat and reduced humidity will transport the body into a state of total relaxation.
K Spa is home to London's first Snow Paradise. Chilled to -15*C, this cabin is reminiscent of a snow drift and is designed to complement the spa's hot-cold therapy, alternating between steam and ice environments. The sudden and extreme change in temperatures will stimulate body circulation and is highly beneficial to your immune system. 
To encourage resting between cabins, the exclusive Chill area features gold and white mosaic with built in wall loungers designed so guests can face each other. 
The glass panelled Hydrotherapy pool, featuring stainless steel recliners, is set underneath a ceiling adorned with twinkling lights. The warm bubbling water massages you in the relaxing, calming way that only water can and gives buoyancy to take the tension away from your body. The serenity is completed with elegant foot baths to cleanse and relax your feet. 
Following a consultation with a therapist, a personalised journey will be created around your individual needs. After your treatments you will be led to the Relax Zone, where you can finish your experience in the calmness of this isolated area.
K Spa strives to be different, we also offer our unique Sun Meadow room, design to offer gentle light therapy to help relieve the symptoms of S.A.D. (Seasonal Affective Disorder). 
We look forward to welcoming you to K Spa.
Spa Shop 
Looking for a perfect product or gift?
The spa offers a wide range of products and gift sets which you can purchase or you could choose to buy a gift voucher, perfect for the person who has everything! 
These can either be purchased at K Spa or HERE.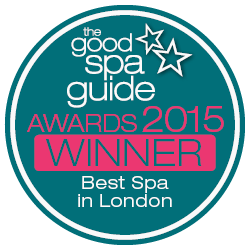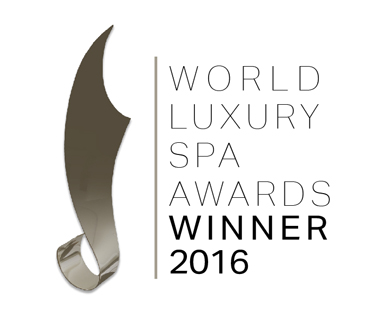 Testimonials
"The full-service spa offers...wonderful therapies..." The Sunday Times
"… ideal for some inner-city pampering. The Spa's modern sparkly design makes it feel instantly luxurious." Red Magazine
Russie Blanche signature treatment: "…it is gloriously invigorating. If this doesn't put a rocket under you, nothing will." Tatler
"…the Siberian Petals facial was perfect for my dry city skin and left it glowing with health."' Look Magazine
"The snow spa room is one of a kind" The Daily Express